SCCY Long Shaft Submerged Pump
Product Detail
Product Tags
Structural Characteristics:
■safe and reliable connecting shaft structure
■Adopt multi-points support for the rotor component and pump rus safely and reliably.
■Adopt external or self-lubrication for sliding bearing.
■The impeller has submerged into medium when the pump begins to run, so startup become easy without air evacuation.
■Adopt two-runner casings(the diameter is greater than 80mm).It is small of radial force of rotors component, of shafts deflection and of wear and tear from sliding bearings, so long service life.
■ The pump runs clockwise looking from the motor end.
Application:
SCCY model power station sewage pumps are of vertical, single stage and single sunction, long shaft submerged pumps, available for all kinds of sewage conveying from power plants, chemical factories and waste water treatment plants.
It is mainly used in:
■ Thermal power factory
■ Chemical factory
■ Wastewater treatment factory
■ Steel factor, steels rolling mill
■ Paper mill
■ Cement factory
SCCY Long Shaft Submerged Pump Structure: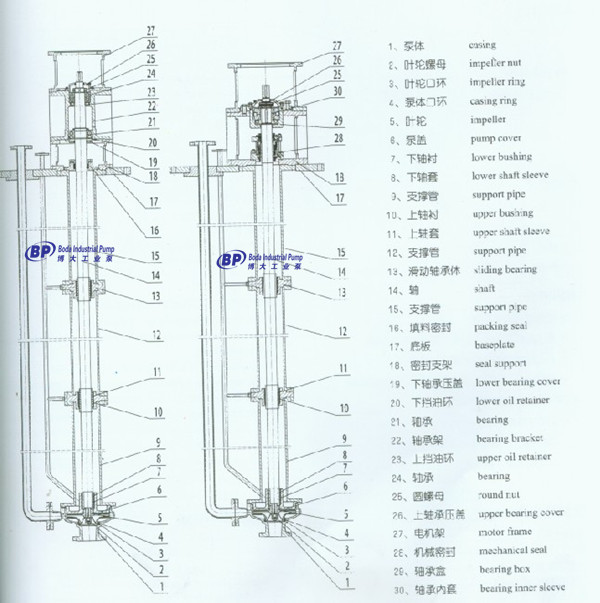 Performance Range: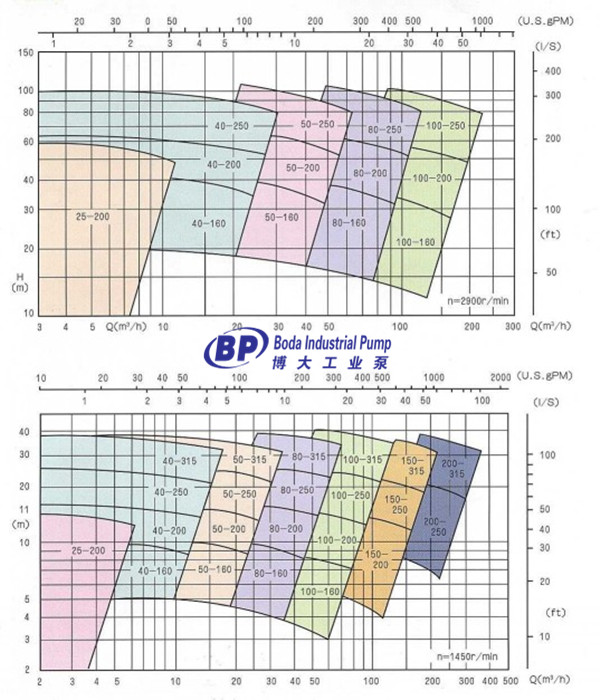 Performance Table: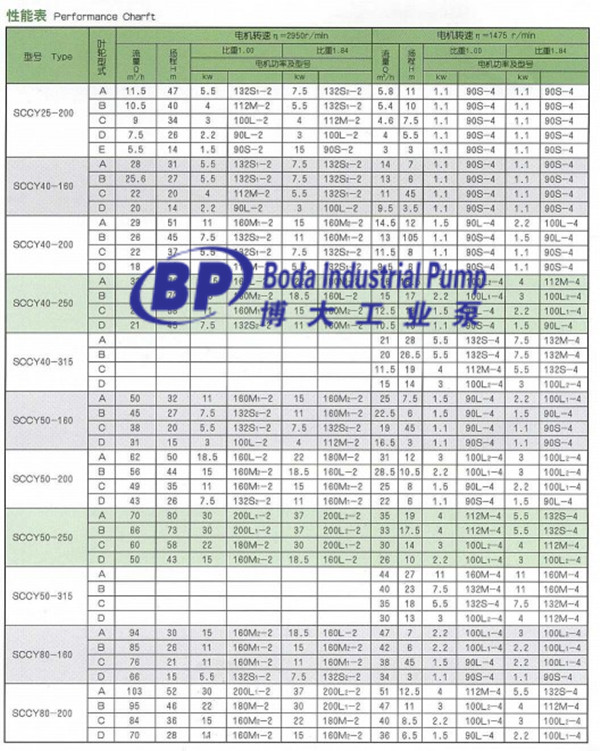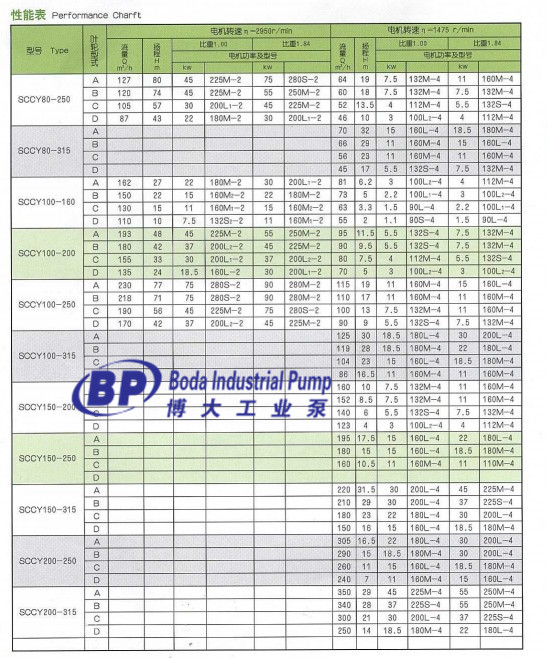 Disclaimer: The intellectual property shown on the listed product(s) belongs to third parties. These products are only offered as examples of our production capabilities, and not for sale.
---
Previous:
China Wholesale Utility Pump Factory Quotes - ZWB Self-priming Single-stage Single-suction Centrifugal Sewage Pump – Boda
---
Write your message here and send it to us