TZ Slurry Pump
Product Detail
Product Tags
A Brand New Design Principle:
With the principle of satisfying the customers needs, the thought of design for the customers in the whole process and the modern design method of modularization and combination, we create the characteristic superior products to satisfy the different needs of the different customers furthest so as to provide better services for them.
Characteristics:
The brand new design principle, aims at different characteristics and needs of the different usage for customer and adopts the different reasonable configurations.
The function modularization are well-found which have strong compatibility and can satisfy various requirements of technique.
All hydraulic models have been tested in laboratory and verified in the industry spots so as to insure good hydraulic performance, high efficiency and low wear rate.
Whole machine construction is reasonable, all function modularization have been verified in the industry spots.The operation is reliable and maintenance is easy.
The manufacturing is precise to provide high-quality service in whole process.
Application Field:
Metallurgy and mine:Transport black and colored course-mine, fine-mine and slurry of end-mine,  etc.      
Electric power:Transport ash mud&slurry in electric power, etc.
Coal:Transport various course & fine coal mud, etc.
Contructional material: Transport various slurry contain mud&sand, etc.
Chemical industry departments: Transport every kinds of abrasive and corrosive slurry in the
phosphorus and kalium manufactories, etc.
Environmental protection: Flue gas desulfuration and transportation of gypsum mortar, etc.
Application of CFD technique:
(Computational Fluid Dynamics), which has been already put to use successfully in devepment & design of pumps in our company, is a new brand technique that apply the computor technique to the analysis & calculation of fluid mechanics performance. According to the require of customers and usage field circumstances previous of slurry pump, technicians analyze and calculate the internal fluid field ( velocity field and pressure parameters field, etc.)  of type TZ pump, predict the performance parameters and then begin to optimize design method according to the result so as to achieve to improve their performance all the time.
CAE technique application:
For solving the casting fault during the procession, enhancing the casts quantity, prolonging the litetime of the flow parts, our company applied the CAE casting technique to casting technics successfully, calculated & analyzed the packing speed field and temperature field of casting process for key parts, simulated casting & freezing process and accurately predicted the casting deficiency of shrink porosity, shrink cavity, gas entrainment and slag inclusion, so as to improve technics, eliminate deficiency, or transfer the deficiency to a place which would not influence usage for customers and achieve to improve product quantity continually.
The most reliable design technique:
The most advanced model design for pump head:
The pump head can be divided into two constructions, single pump casing and double pump casings, according to its construction. The construction of single
pump casing have advantages of light weight and small dimension, etc. The construction of double pump casings have advantages of hign bearing pressure, and is used for
single stage or multistage in series.
The construsion of double pump casings can be divided into metal liner type and rubber (nonmetal) liner type.The metal liner type used different alloy materials of wearresistant & corrosionresistant. It can be used in transporting all sorts of abrasive& corrosive slurry. The rubber liner type is more suitable for transporting various grain medium of abrasion & corrosion.
The superior material & technique of wear-resistant:
Hydraulic adopted hydraulic design, wear abrasion of pump parts can be improved
effectively. It is most important for the lifetime of pump that if selected material is fit for
 the liquid. According to the concrete circumstance of each conditions, our limited
analyzes seriously its basic wear mechanism & wear regulation, selects suitable serial
A material of wear-resistant & corrosion-resistant or other metal & nonmetal wear-resistant material for wear flow parts so as to combine the operation request of pump
and the select parts best to get super operation benefit.
The wear abrasion is various.Usually serials A material of wear- resistant & corrosionresistant is selected to transport liquid according to its quality, grain diameter, corrosive performance, temperature and etc. It is serials antiwear material which is introduced and developed by ourselves according to practice.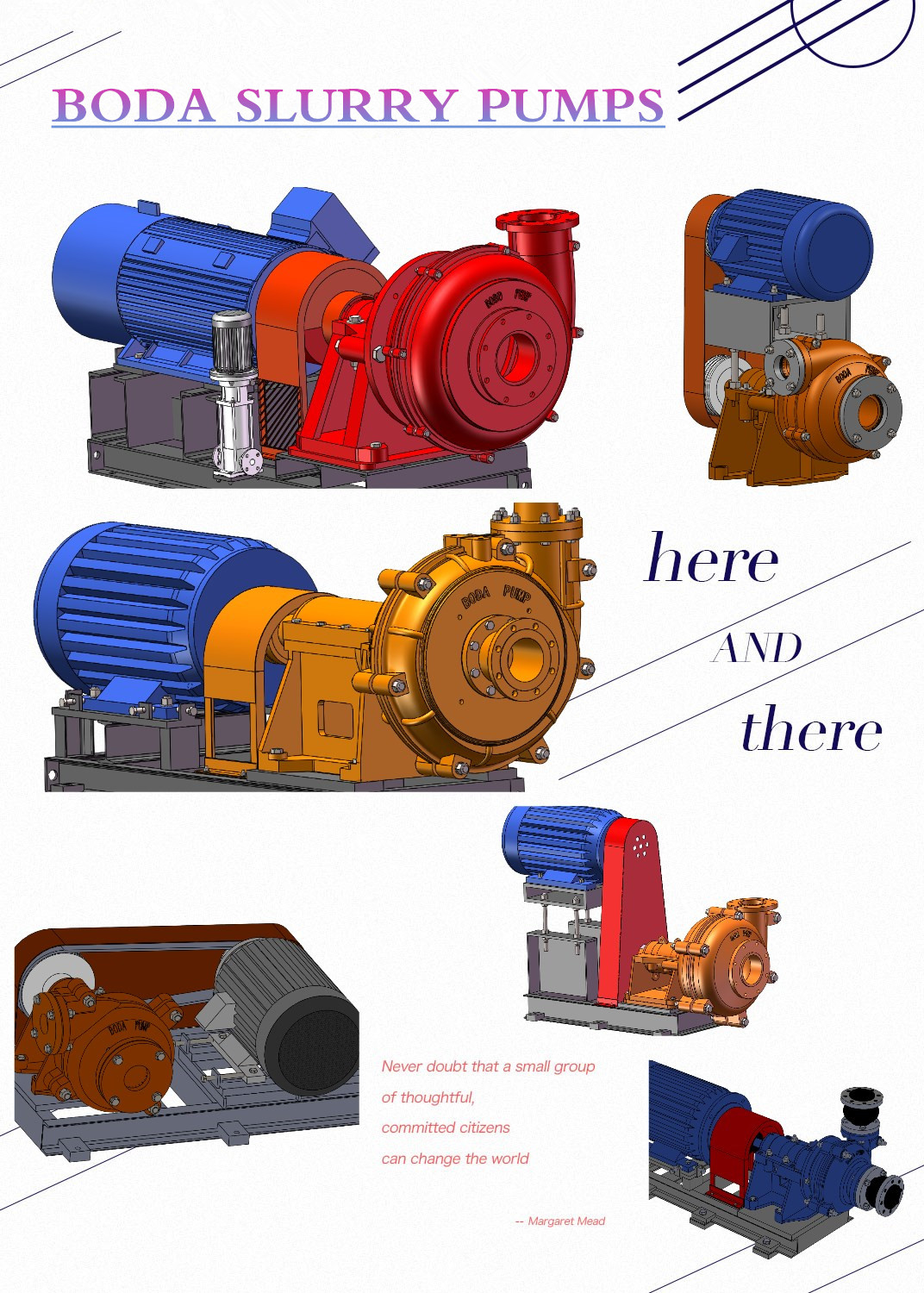 Disclaimer: The intellectual property shown on the listed product(s) belongs to third parties. These products are only offered as examples of our production capabilities, and not for sale.
---
---
Write your message here and send it to us