SiC Ceramic Heavy Duty Slurry Pump
Product Detail
Product Tags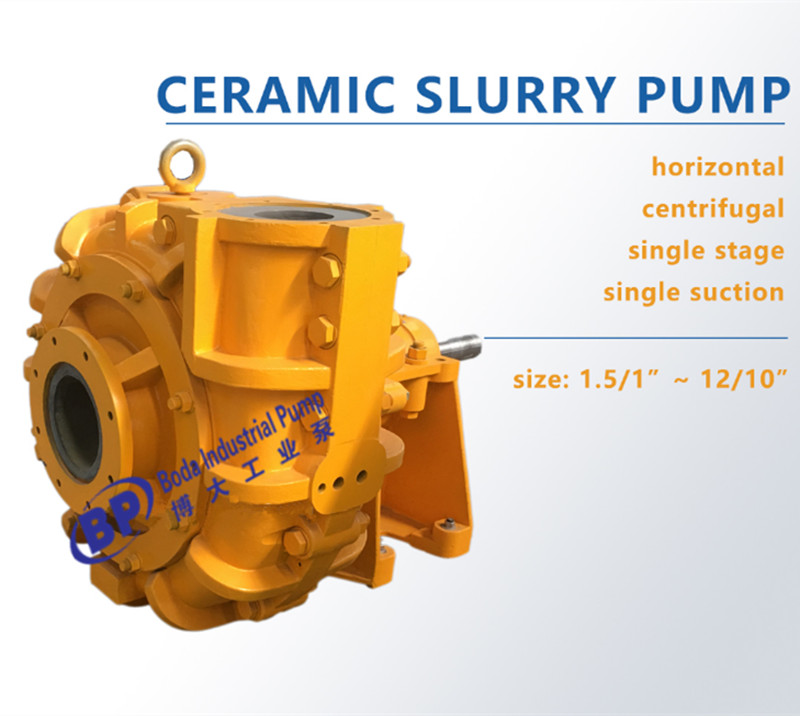 SiC Ceramic Heavy Duty Slurry Pump:
Considering important issues, including wear life, component arrangement, material composition and slurry abrasiveness, we developed SiC ceramic material for slurry pump. In regards of resistance, metals alloy have only corrosion and no abrasion, or have only abrasion and no corrosion in reverse. BODA ceramic meterial slurry pump covers both corrosion and abrasion perfectly.It has a longer service life but not such expansive as metal pump in total.
BODA ceramic slurry pump are widely used for convey media with large grain particles and the media is also corrosive. In fact, if you find that your slurry pumps are always broken after working for a short time, than you can chose our slurry pump. Begin with producing of silicon carbide (SiC) material and SiC-Si3N4 parts for many industries, BODA started to manufacture advanced slurry pump & parts at the beginning of Twentieth Centuery.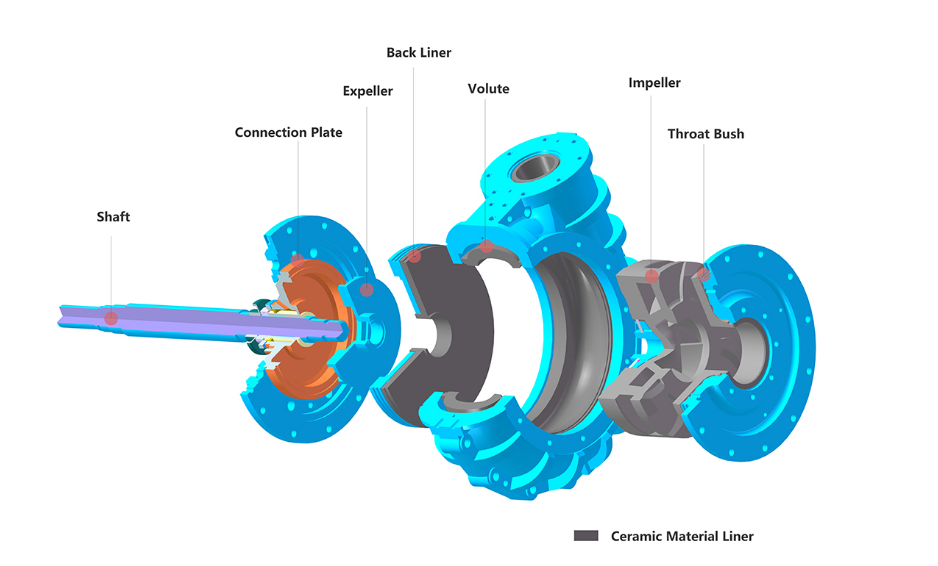 Ceramic Slurry Pump Features:
Thanks to the high temperature sintering process, we can munufacturing wet parts(impeller, throat bush, volute, back cover) by silicon carbide ceramic. These wet parts features many excellent performance as follows:
– Abrasion resistant
– Corrosion resistant
– Stand temperature up to 120 °C
– shockproof, anti impact
– compative price
Comparing with alloy slurry pump, the sic ceramic slurry pump, is always at a lower cost. Firstly, it gives the slurry pump a longer maintainance period. And sicilcon carbide is much cheaper than metal( Cr26, Cr30, Duplex Stainless Steel…) .The SiC Ceramic slurry pump usually services for a time of 3-6 times longer than allloy slurry pump under same working condition.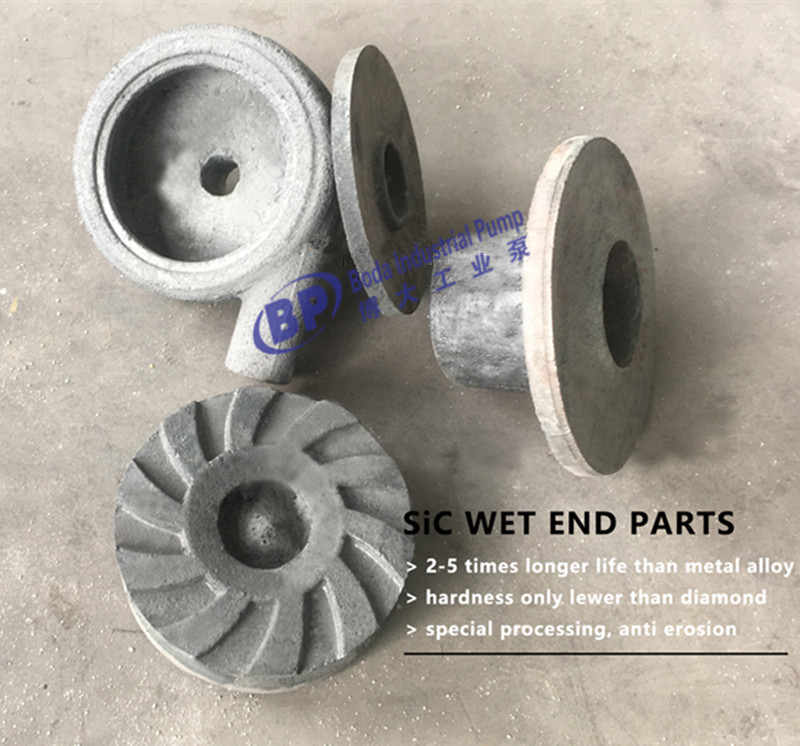 Ceramic Slurry Pump Application
This material is extremely wear resistant, temperature insensitive and shockproof. And the heavy duty ceramic slurry pump parts are designed to perform continuous pumping of highly abrasive/dense and corrosive slurries in processes from hydrocyclone feed to regrind, flotation and tailings in minerals processing plants as well as other corrosrive and abrasive industrial applications.
– Ball miss discharge
– Floatation
– Minerals concentrate
– Tailling convey
– Thickner feeding
– Hydrocyclone feed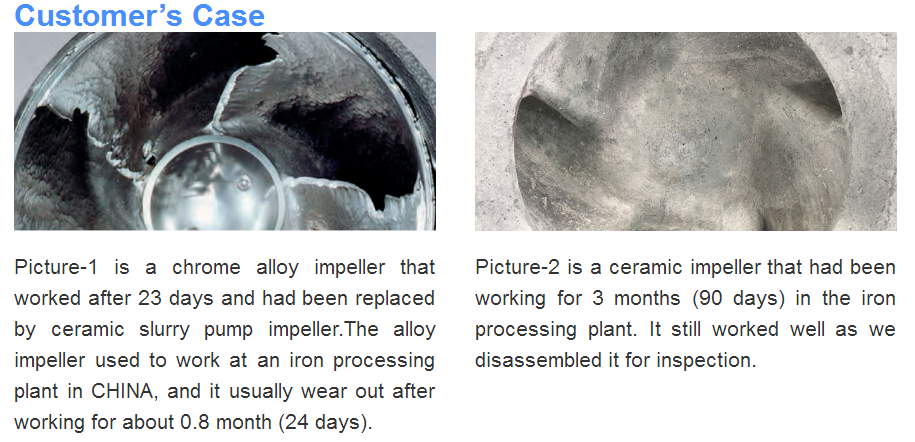 Slurry Pump Drive Form: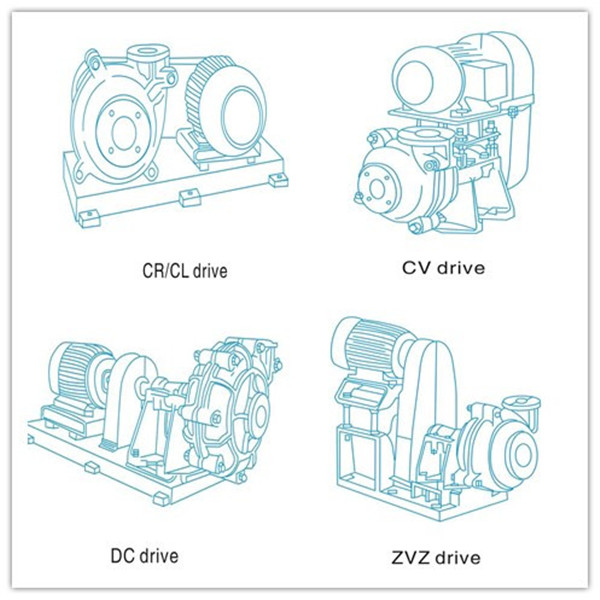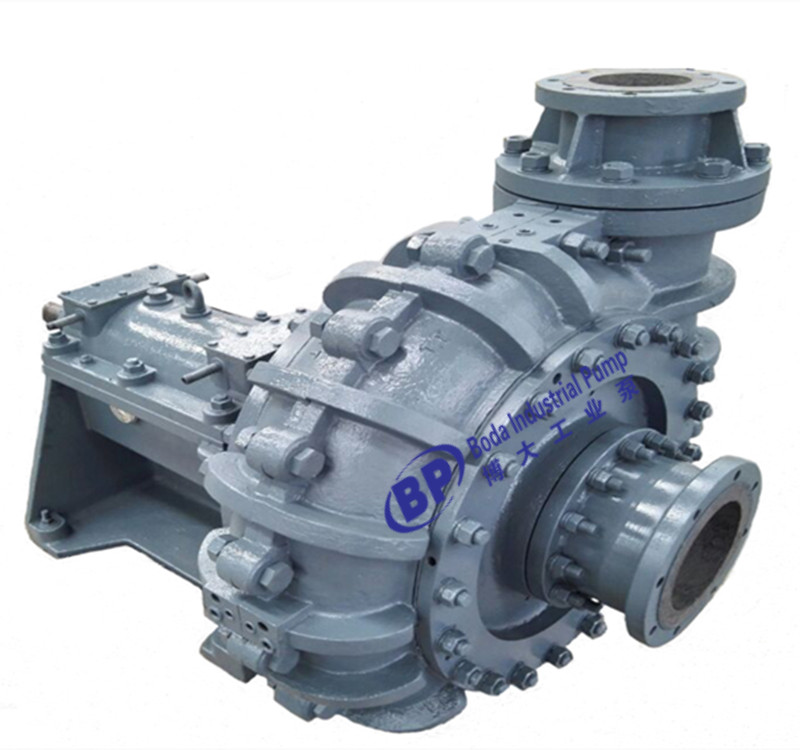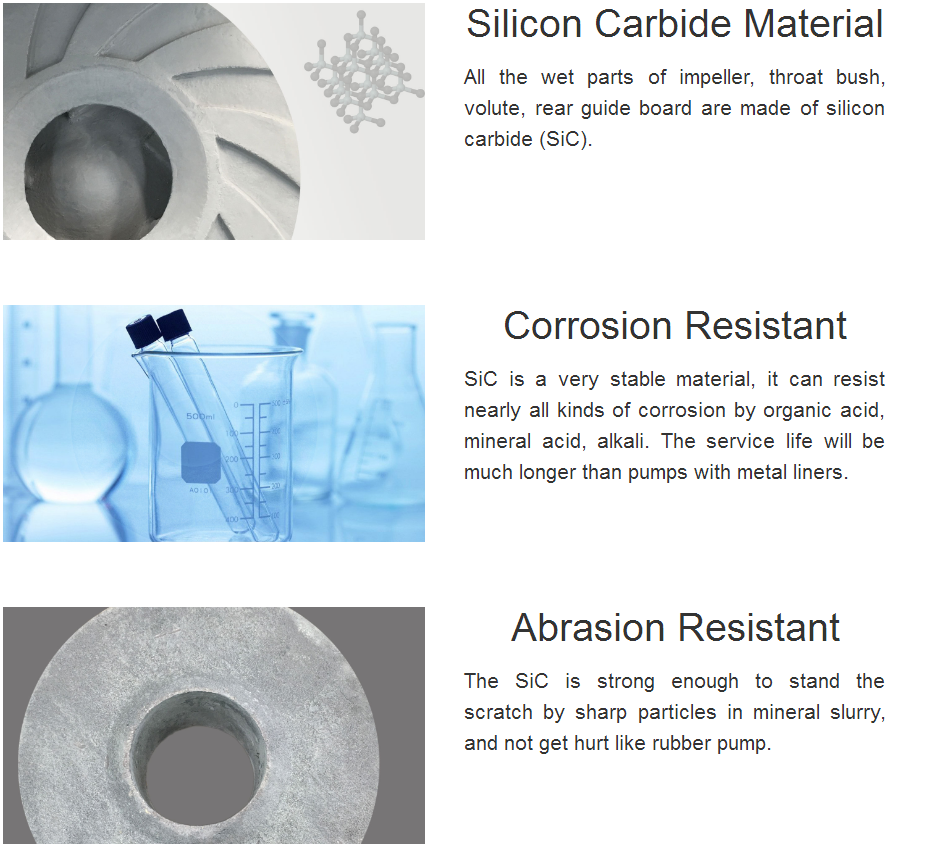 Disclaimer: The intellectual property shown on the listed product(s) belongs to third parties. These products are only offered as examples of our production capabilities, and not for sale.
---
Previous:
wear-resistant rubber slurry pump
---
Write your message here and send it to us