GW Vertical Pipeline Sewage Pump
Product Detail
Product Tags
Properties and Advantages:
Big runner anti-clogging hydraulic parts design dry installation easy maintenance, electromechanical integration cover an area of an area small.
GW type pipeline non-clogging sewage pump is our company in the introduction of advanced foreign technology in the foundation, the union domestic pump characteristic and the use of the successful development of a new generation of pump products, and energy saving effect is remarkable, prevent winding, no jam, automatic installation and automatic control etc., in the row send solid particles and long fiber garbage aspect, has the unique effect.
This pump hydraulic performance advanced, mature, the product after the performance test, and all the indexes accord with relevant design requirements.
Application Scope:
Suitable for chemical, petroleum, pharmaceutical, mining, paper making, power plant and city sewage treatment, municipal engineering, public facilities such as drainage sewage containing particles dirt.
Product Features:
1, pump and motor direct coupling coaxial, belong to mechanical and electrical integration products, compact structure, stable performance.
2, big runner anti-clogging hydraulic parts design, greatly improve the dirt through the ability, can effectively through the pump diameter fibre material 5 times of diameter and pump diameter about 50% of the solid particles.

3, reasonable design, reasonable motor, high efficiency, low noise, energy saving effect is remarkable.

4, mechanical seal USES hard wear-resistant tungsten carbide, with durable, wear-resisting and so on characteristics, can make the pump safe service above 8000 hours continuously.

5, pump for vertical structure, the center line of the import and export at the same level, and import and export flange same specification, installation remove is very convenient.

6, cover an area of an area small, no need to build room, can save a lot of capital cost; In the motor wind leaf apex and protective cover, the machine can be placed outside work.
Performance Parameter and Installation Dimensions: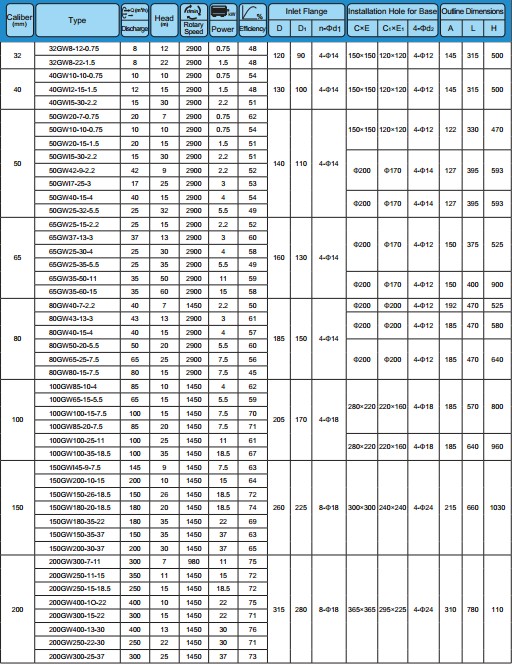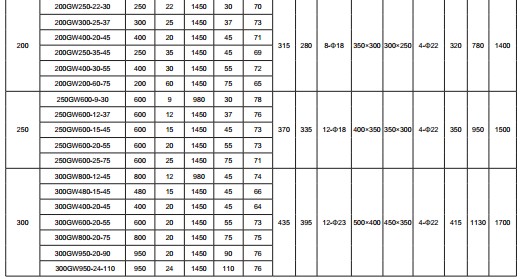 Disclaimer: The intellectual property shown on the listed product(s) belongs to third parties. These products are only offered as examples of our production capabilities, and not for sale.
---
---
Write your message here and send it to us