Rubber Slurry Pump impeller 8/6 rubber parts
Product Detail
Product Tags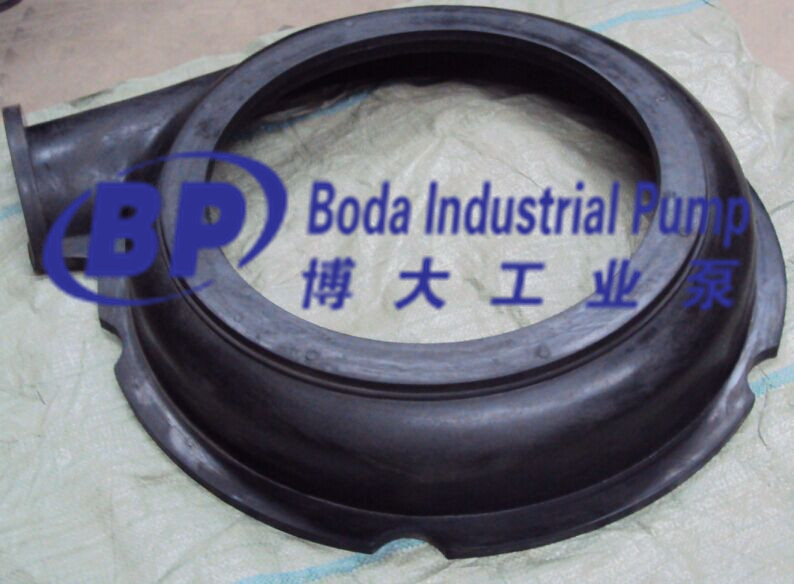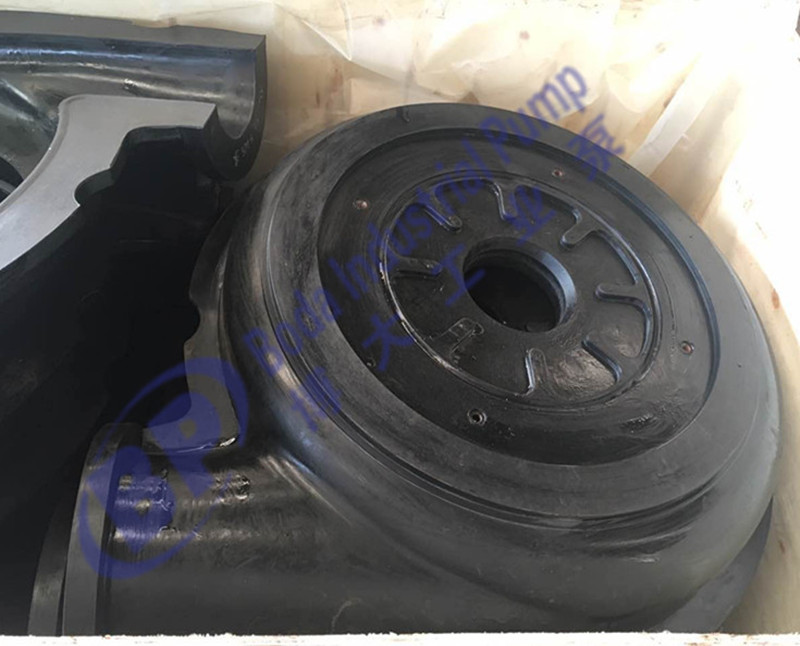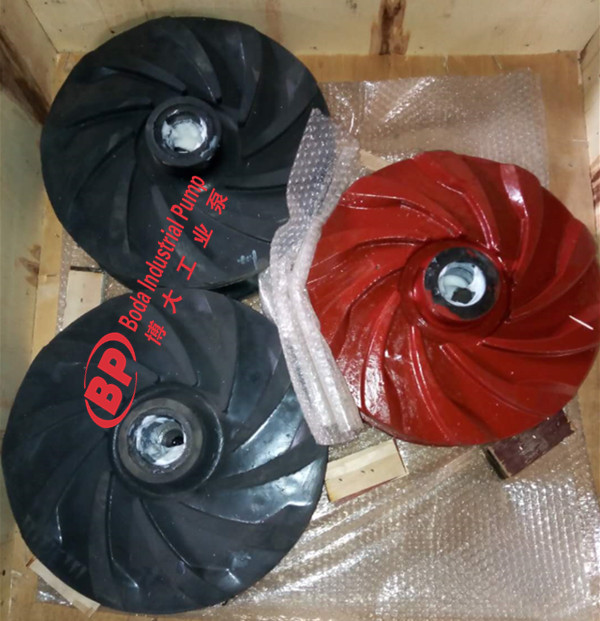 Slurry pump impeller can play an extremely important role in the operation of slurry pump. By rotating, it can help slurry pump meet the needs of the equipment. The slurry pump impeller is easy to be worn out, so we search for the special materials to prolong the lifespan of impeller.
Rubber slurry pump impellers are used to deal with the corrosive slurry with blunt particles. They are made of natural rubber, synthetic rubber, EPDM Rubber, Nitrile Rubber, Fluoroelastomer , Polyurethane or any other as you required.
We proudly manufacture quality rubber slurry pump impellers and other replacement parts for some famous pump manufactures, which are COMPLETELY INTERCHANGEABLE, no need to change your stock.
We manufacture withe iron, high chrome slurry pump impellers, or customized impellers are required. For now, we can not only produce our own pump impellers, but also can do some other impellers size and material compact with OEM manufactures
Boda Rubber Slurry Pump Impellers Material:
1. BDR08 is a black natural rubber, of low to medium hardness. BDR08 is used for impellers where superior erosive resistance is required in fine particle slurries. The hardness of BDR08 makes it more resistant to both chunking wear and dilation (i.e.: expansion caused by centrifugal forces) as compared to BDR26. BDR08 is generally only used for impellers
2. BDR26 is a black, soft natural rubber. It has superior erosion resistance to all other materials in fine particle slurry applications. The antioxidants and antidegradents used in BDR26 have been optimized to improve storage life and reduce degradation during use. The high erosion resistance of BDR26 is provided by the combination of its high resilience, high tensile strength and low Shore hardness.
3. Elastomer BDS12 is a synthetic rubber which is generally used in applications involving fats, oils and waxes. BDS12 has moderate erosion resistance.
Disclaimer: The intellectual property shown on the listed product(s) belongs to third parties. These products are only offered as examples of our production capabilities, and not for sale.
---
Previous:
China Wholesale Utility Pump Factory Quotes - ZWB Self-priming Single-stage Single-suction Centrifugal Sewage Pump – Boda
---
Write your message here and send it to us