YZQ series hydraulic submersible slurry pump
Product Detail
Product Tags
Hydraulic Pumps
Power: from 24 to 400 Horse Power  
Capacity: from 60 to 1200 m3/h
Head: from 5 to 50 m
Discharge distance: up to 1300 m
Dredging Excavators
Power: from 11 to 30 Horse Power
Speed: from 30 to 50 rpm
Oil: 35 / 46 / 58 l/min
Pressure: 250 bar
Features:
● electric and hydraulic heavy duty slurry pumps
● hydraulic cutters for excavating compact solids
● dredging equipment for high concentration and high working depth
● custom pumping stations for special applications
     Our equipment is used in process plants, tailings ponds and dredge mining projects around the world. This experience has driven continuous development to reach the best solutions for the mining industry. In addition to submersible pumps for very heavy slurry and dredges for wet mining and tailing ponds, Boda is constantly working to improve the latest state-of-the-art designs for complex pumping stations. 
Hydraulic Motor
Reliability and flexibility of hydraulic motors are widely recognized. Our Pumps equipped with hydraulic motors can reach powers up to 400HP and work w ith native variable RPM. No problems of loosing efficiency at different speeds combined with no problems of electroshock from electric devices makes hydraulic pumps the right choice for complex pumping and dredging applications.
Metallurgy and Seals :
High quality material ensure long life for all pump components. All wear parts are made in High Chrome alloy to allow extended life between spare part changes. Unique lip seal system with a front deflector to prevent the fine materials penetrating the sealing zone and Teflon layers to resist to high and low pH.
High Efficiency Agitator 
The excavating action is created by the Hi-chrome agitator blades. It actually lifts settled sediments which get sucked into the pump, creating a continuous flow of concentrated slurry (up to 70% by weight) out the pump discharge.   
Solid Handling up to 120mm 
 Hydraulic pumps can work in the most difficult situations.Pumps are designed for solid handling up to 120mm ( 5 inches)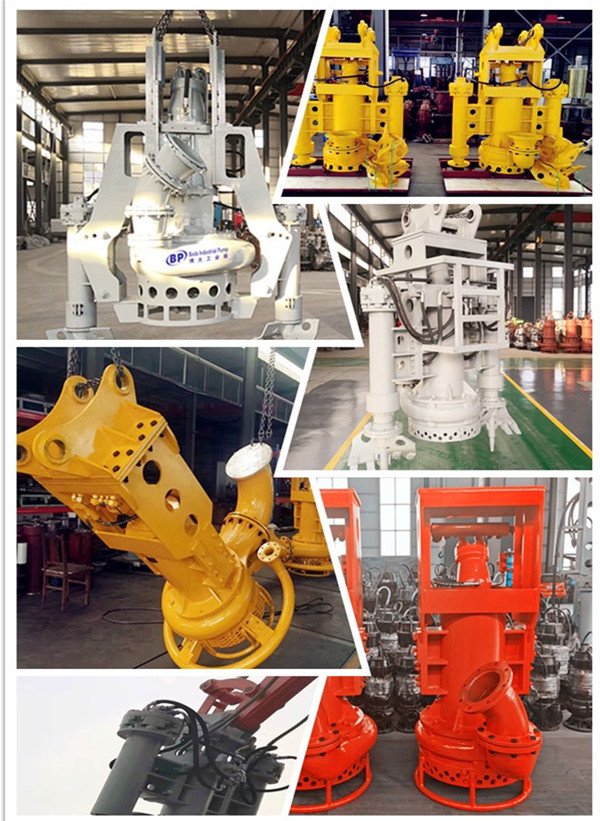 Disclaimer: The intellectual property shown on the listed product(s) belongs to third parties. These products are only offered as examples of our production capabilities, and not for sale.
---
Previous:
wear-resistant rubber slurry pump
---
Write your message here and send it to us